Learn with style! Private Certification and
Private Charter for Open Water Certification.
Go here for course outline and enrollment form
$375.00 pp (min 2 students)
Private Certification plus Private Charter aboard "Endless Summer" for final open water dives*.

This is the best way to become a certified scuba diver.
Go at your pace, receive individual attention.
In a class full of strangers, someone else's issues can hurt your ability to properly learn.

Learn to dive in the most beautiful dive spot in the US!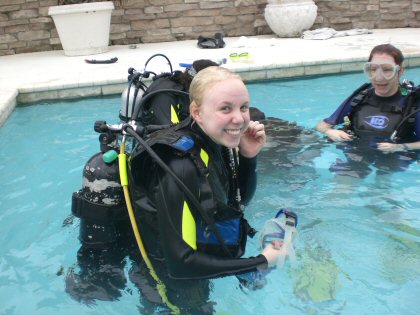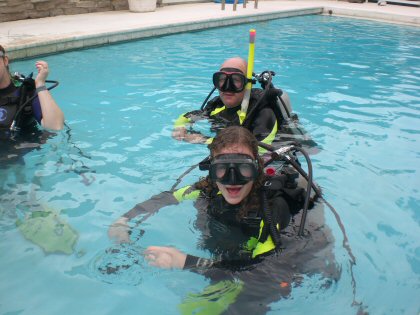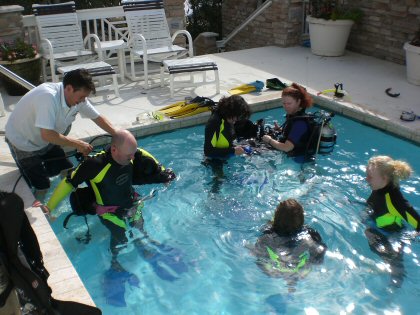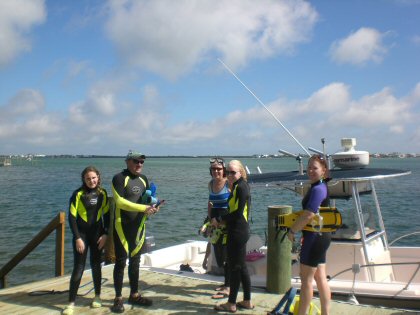 You've wanted to do it for years, now is the time!
Full Padi Open Water Certification

3 day course

Private Instruction - Offers significant benefits over group instruction.

Private Charter aboard "Endless Summer" for your open water certification dive and your first dive as a certified scuba diver! ($550.00 value!) Weather permitting, we will go to Looe Key, the nicest reef in the US.

Exclusive weather week guarantee. We will reserve the best day during your stay for your charter!

We highly recommend you purchase your own gear prior to your certification however rental gear is available. Weights and tanks available at no charge.

Price is per person, minimum 2 person booking. Additional people may join you on the final day for your private charter for only $45 pp (divers, snorkelers or bubble watchers).
Go here for course outline and enrollment form
Additional costs:
You should purchase at least Mask, Fins and Snorkel
Purchasing your own BC and Regulator is recommended but not necessary.
Padi manual and DVD ($30-$45)

There will be surprises, all good ones! We are very pleasant and easy to get along with.
We are also very professional and safe but not stiff and stuffy. Your charter will not be aboard a rusty creaking old boat or a big unfriendly cattle boat, but a $100,000.00 27' Grady White, arguably the finest boat made. Snacks, fruit and drinks provided.
"Endless Summer"


"Endless Summer" is a 27 Foot Grady White specially equipped for Diving.

She is a $100,000 boat with a hull design that gives an incredible ride. Twin Yamaha
HPDI 200hp engines offer power, speed and reliability.

The maintenance on this boat is unsurpassed, and I have thousands of hours of experience at sea.

Our crew is always friendly and helpful and well aware this is a very special time for you. We have never had a complaint of any kind. Even on the rare occasion when the weather has turned bad, we have always managed to have a great time.
View some of our dive photos here.
Change your life!
Please ask ANY questions.
*As with all boats charter is weather permitting. If weather does not allow a trip to reef, we can still finish your Open Water Certification at our training lagoon. In that event you can take a charter with us any time in the next year for only $100.