Welcome to Endless Summer!
Home | Who we are | Our Boats | Our Dive Photos | Contact Us
We have had a dozen boats in the Keys, they have all been great
but our true loves have been our 26' Striper, our 27' Grady White and 32" Carver.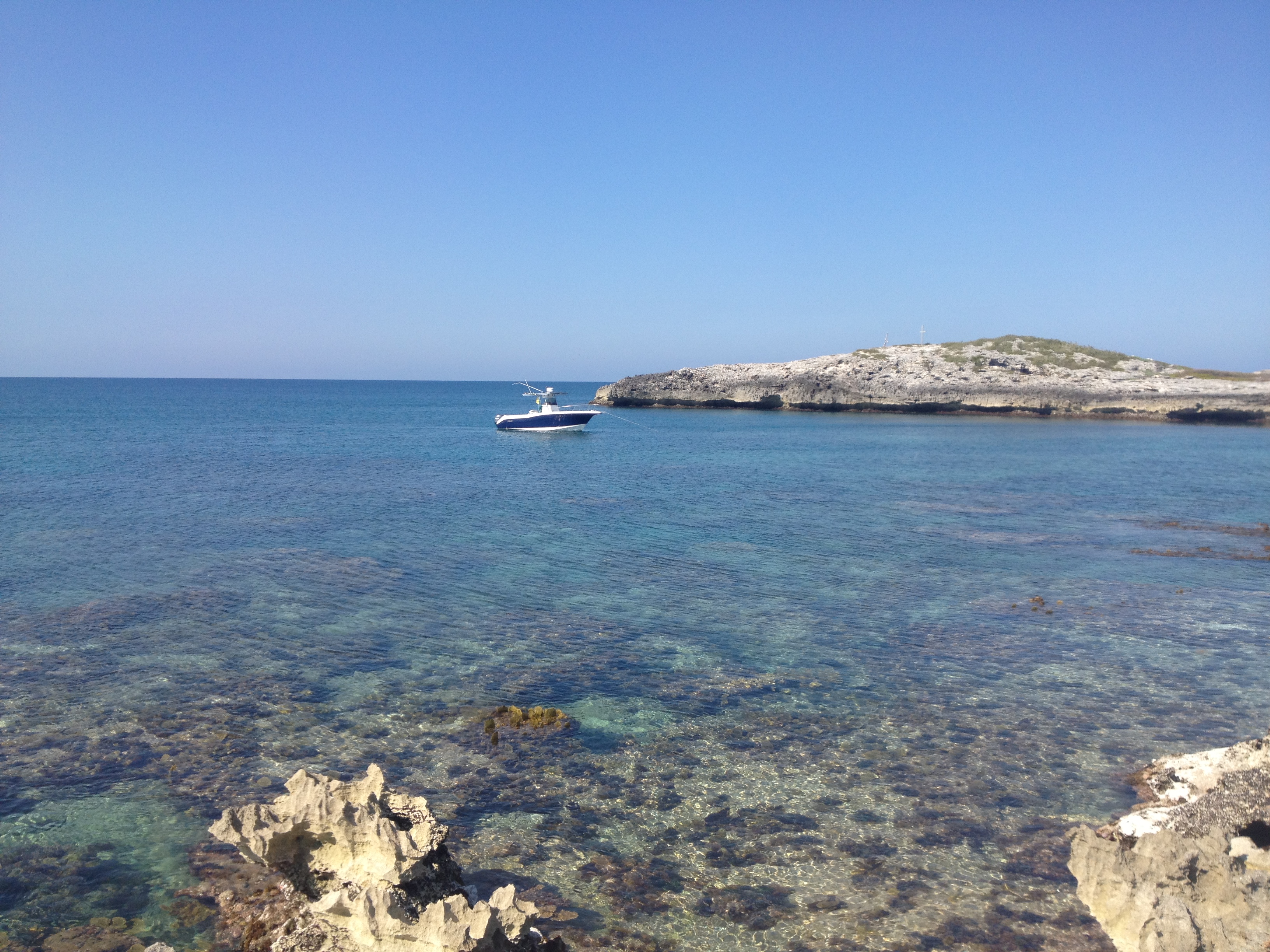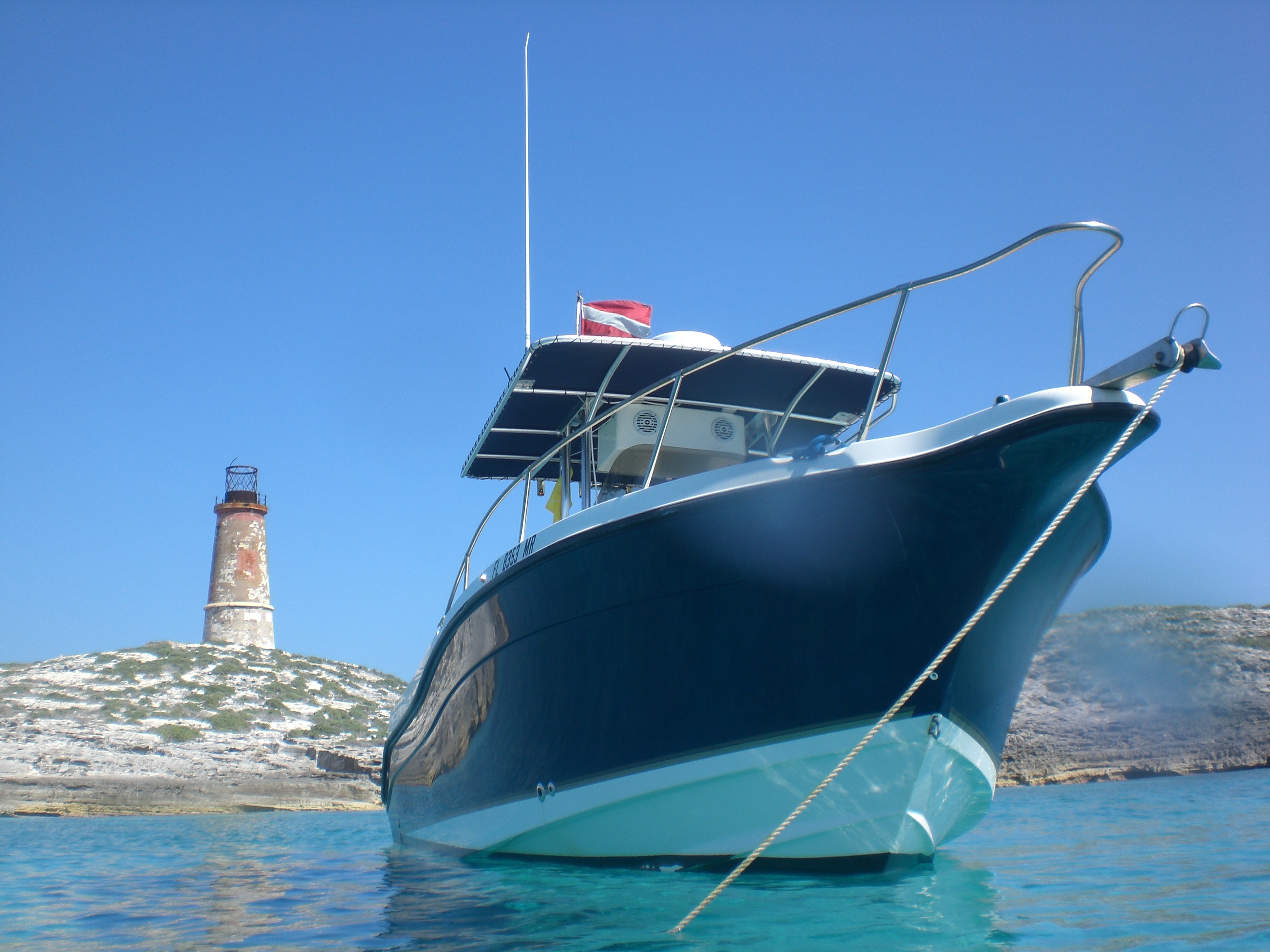 At Cay Sal Bank Bahamas

We keep our Striper out of the water to extend her life.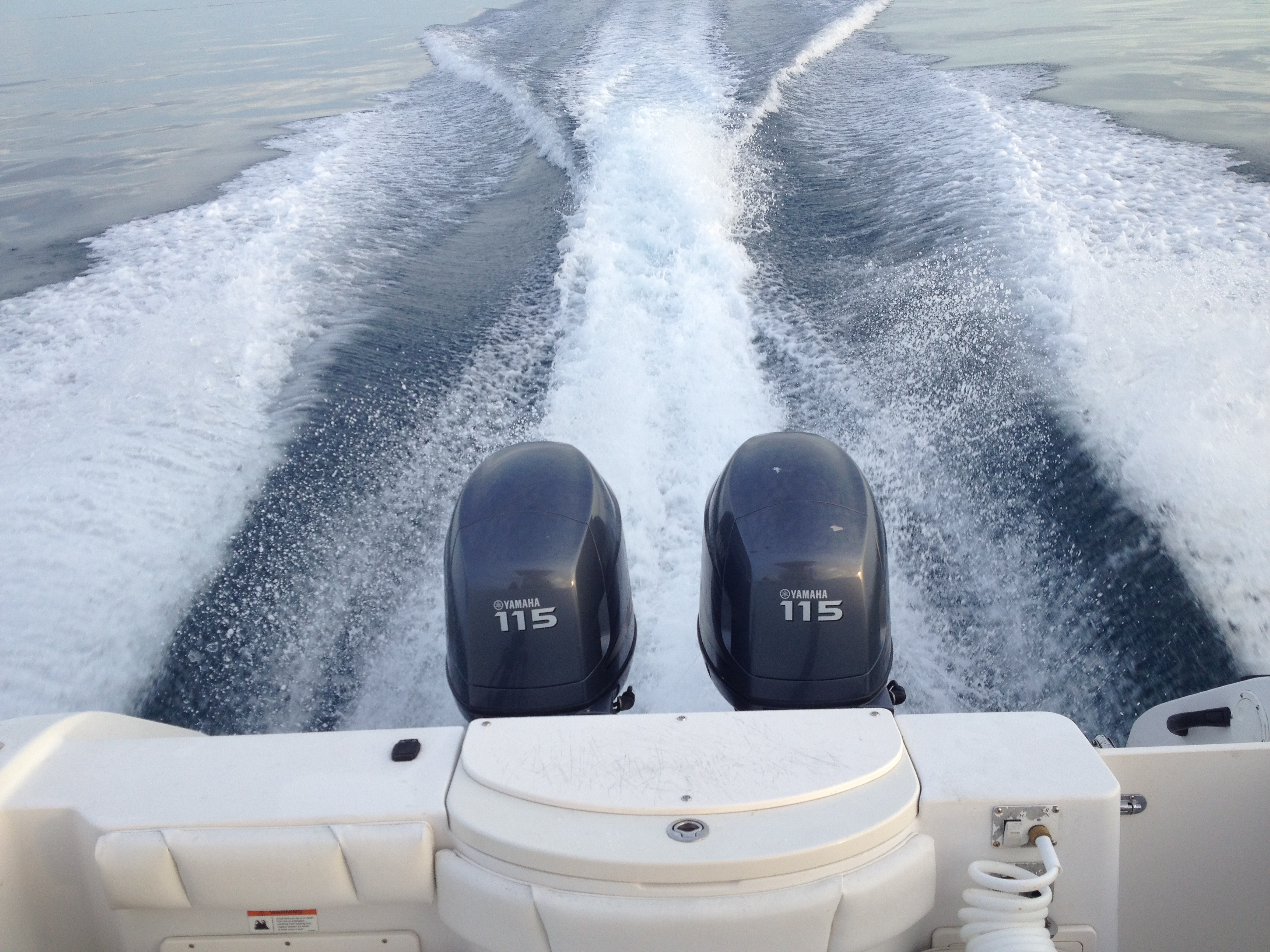 Twin Yamaha 115hp 4 Stroke engines give us plenty of speed and power, but more importantly 2.5MPG!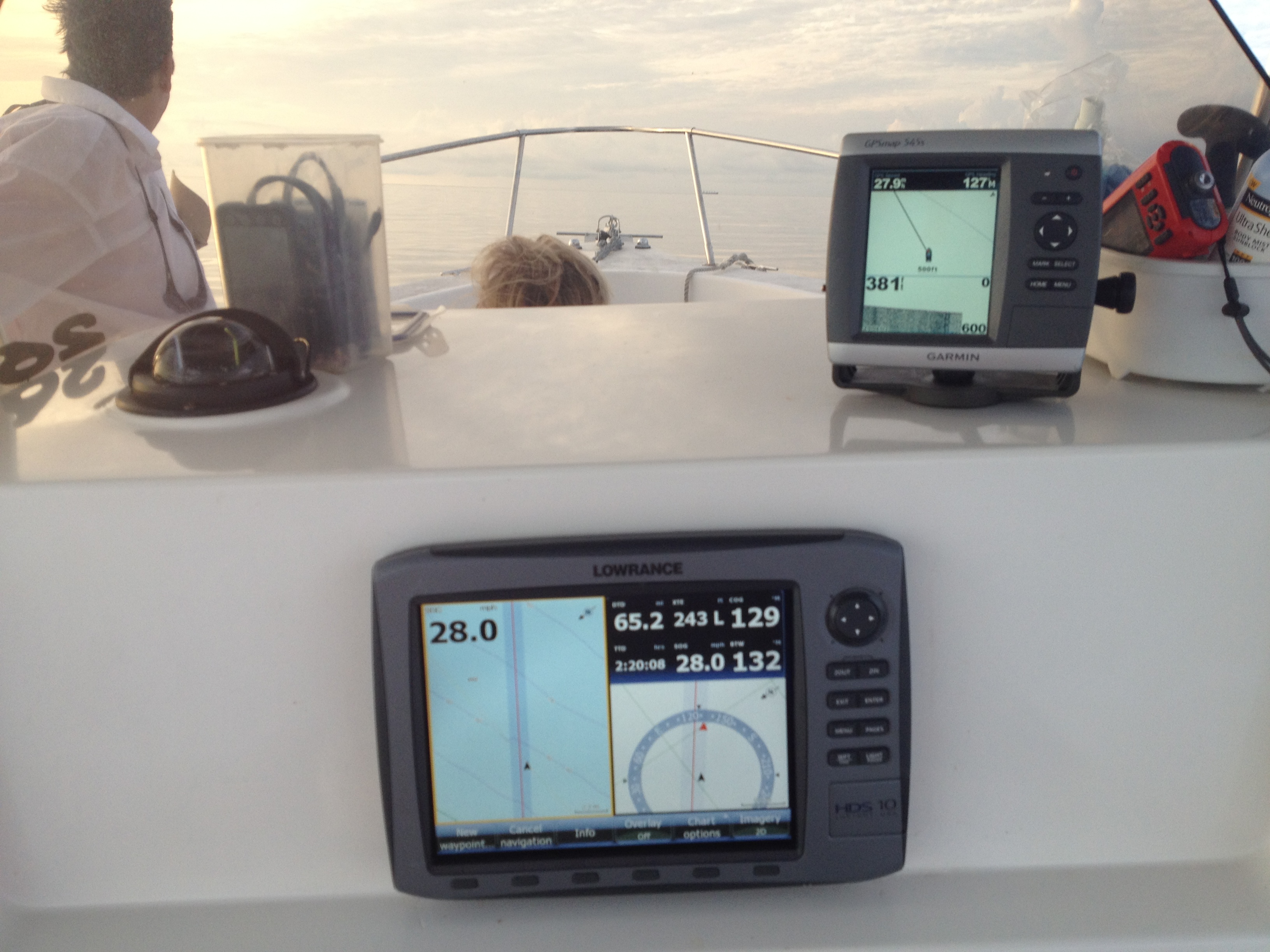 Cruising speed (and most fuel efficient) is a comfortable 28mph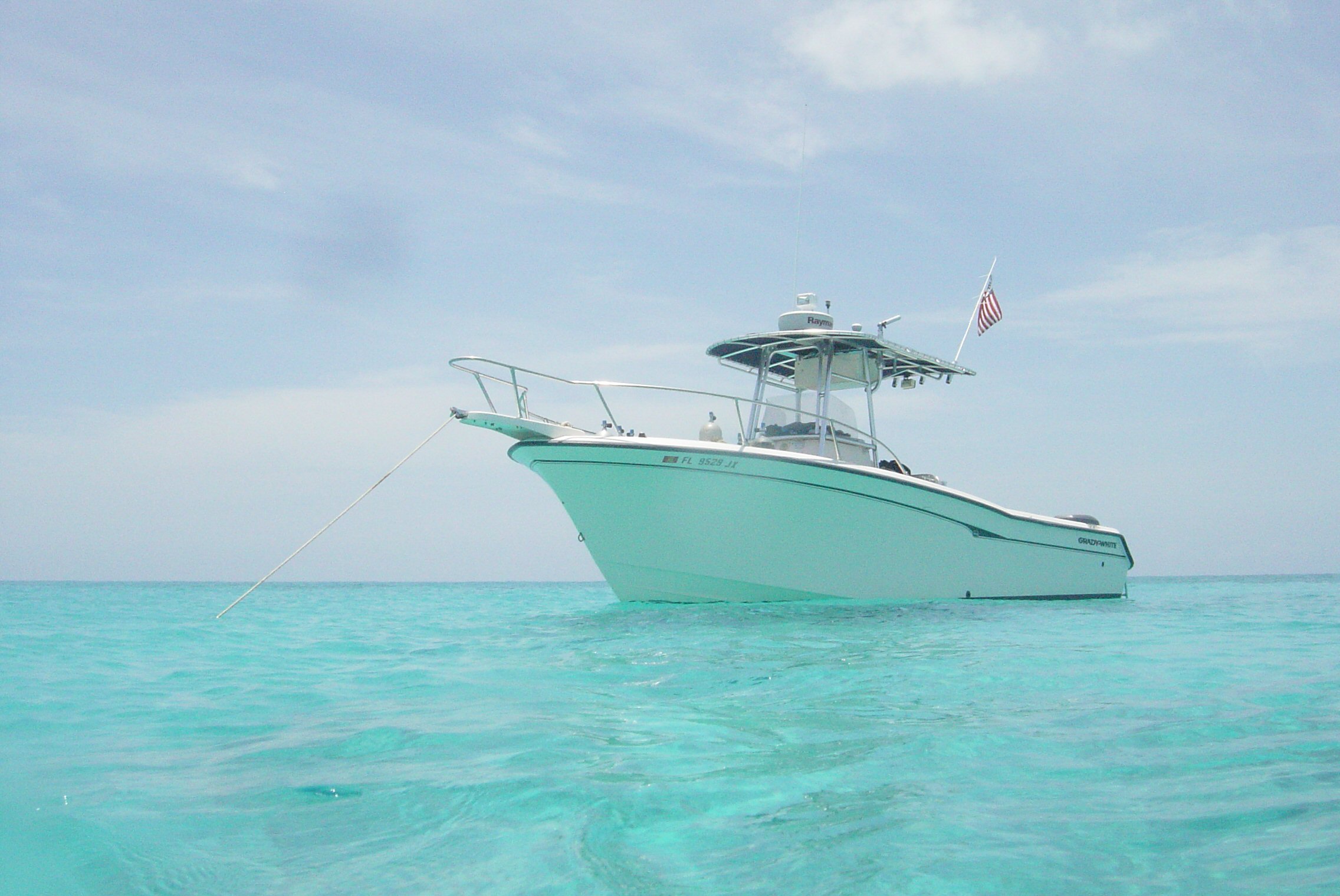 The Grady at anchor off Cay Sal Island, Bahamas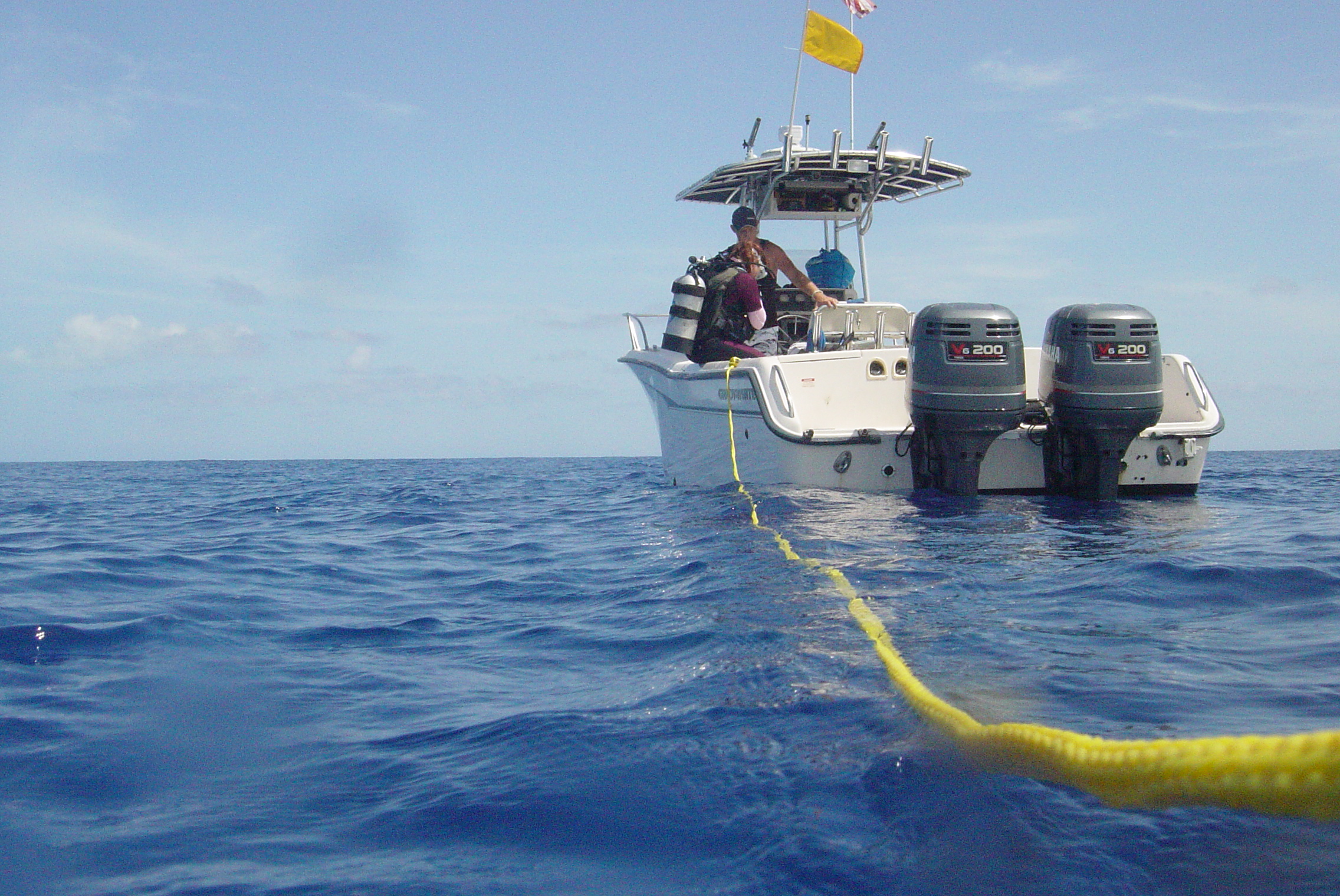 Twin 200 HDPI Yamahas that are meticulously maintained. We usually run at a fuel efficient 34mph but she will do 50.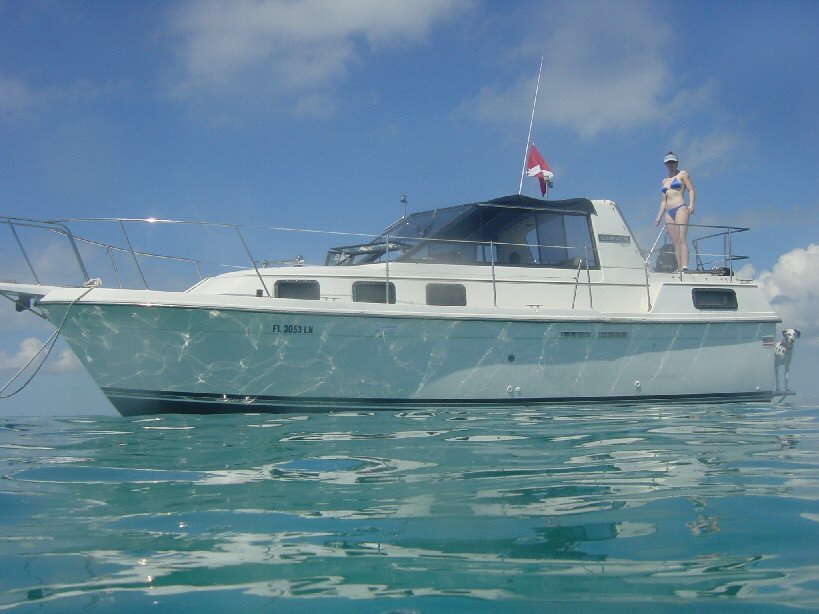 Our Carver Riviera that we towed down from Colorado. We are very attached to this boat. She has never let us down, always runs great, and has tons of room.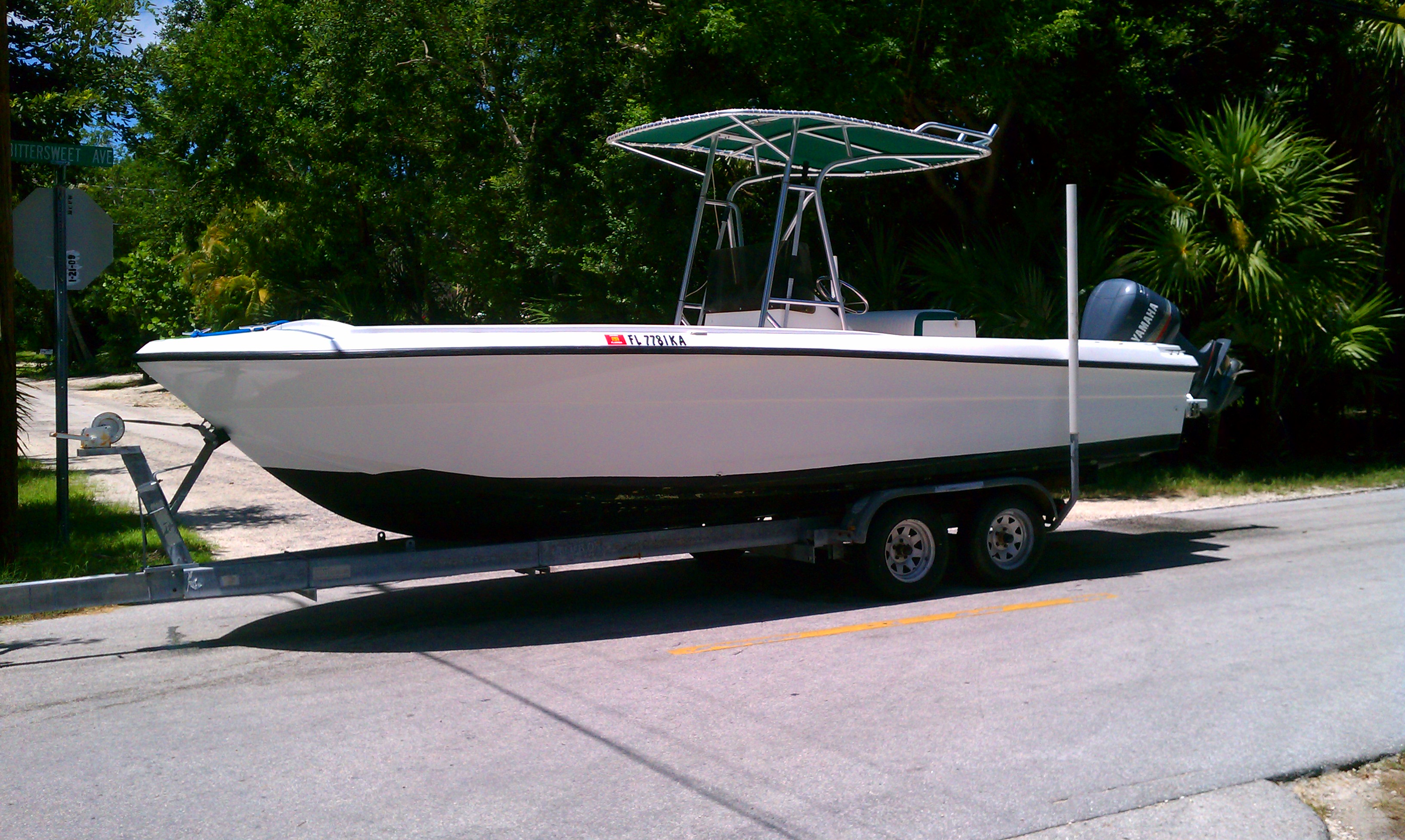 Our Angler has proved to be a great boat with amazing reliability and a great ride.
We have a great ladder set up for ease of getting out of the water.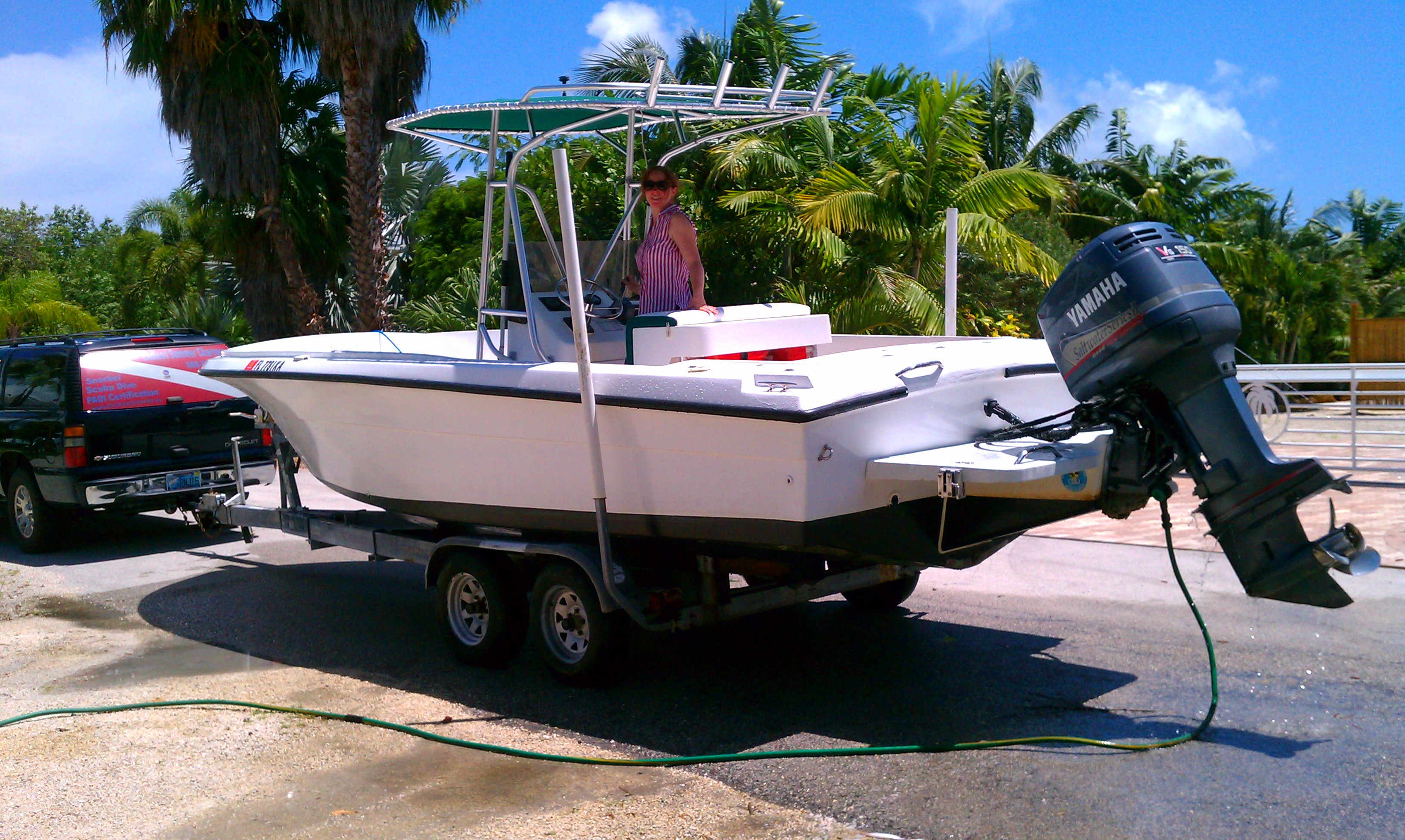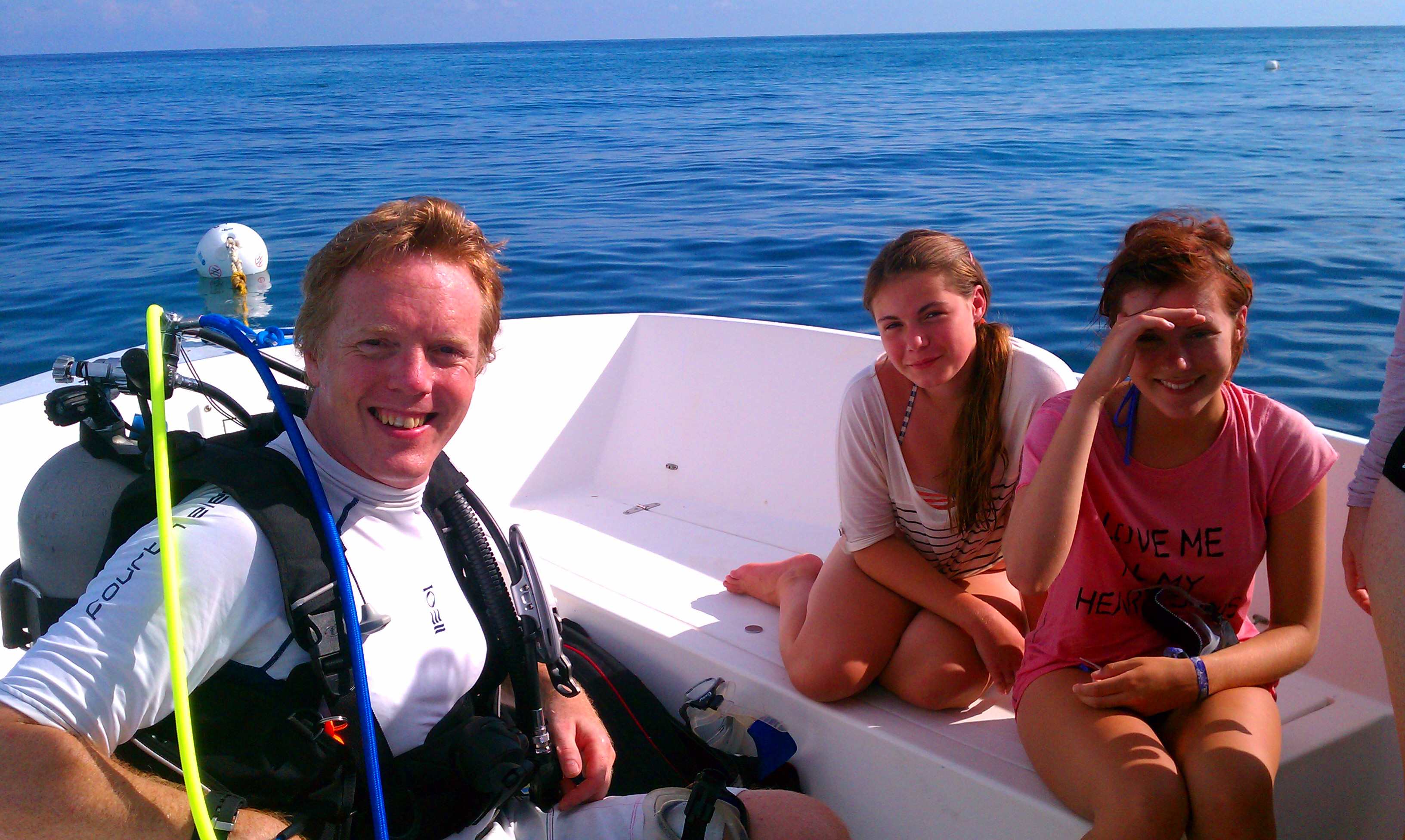 Only dive with us if you are ready to have a great day :)